The next ADR course available is Monday 05/02/2108, make sure you book early to avoid disappointment
Regards
Tim Williams
07766555789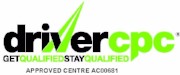 please ring to check course availability on the weekends, we will publish courses as soon as there is a requirement
Office - 01905 691 691
Tim Williams - 07766 555 789
Operator Licence Awareness courses - book now
Transport law changes from time to time but, as the holder of either a Standard National / International Operator Licence or a Restricted Operator Licence, you must stay current and compliant.

Operator Licence Awareness courses are designed to help Restricted Operator Licence holders in particular, and should be held at an OCR approved centre, as recommended by UK Traffic Commissioners.

Totallis's Operator Licence Awareness courses are held at our own OCR approved examination centre. We also provide Management CPC Refresher courses, which are tailored to help holders of standard Operator Licences to stay current and legal.

Delivered by experienced transport professionals, our courses are highly practical and informative and will help you to ensure that you comply with your Operator Licence Undertakings, protecting both your Operator Licence and your business.
Book your place now and protect your Operator Licence!
To book your course, call us on 01905 691 691, email info@totallis.co.uk or visit www.totallis.co.uk.
post content